Digital terrain mapping (DTM), also known as digital elevation modeling, is the practice of creating a digital representation of ground topography and terrain. Although maps depicting topographical information have been produced for hundreds of years, it is only recently that such elevation data has been collected in such a precise digital form as to allow the creation of digital models of the topography of the land.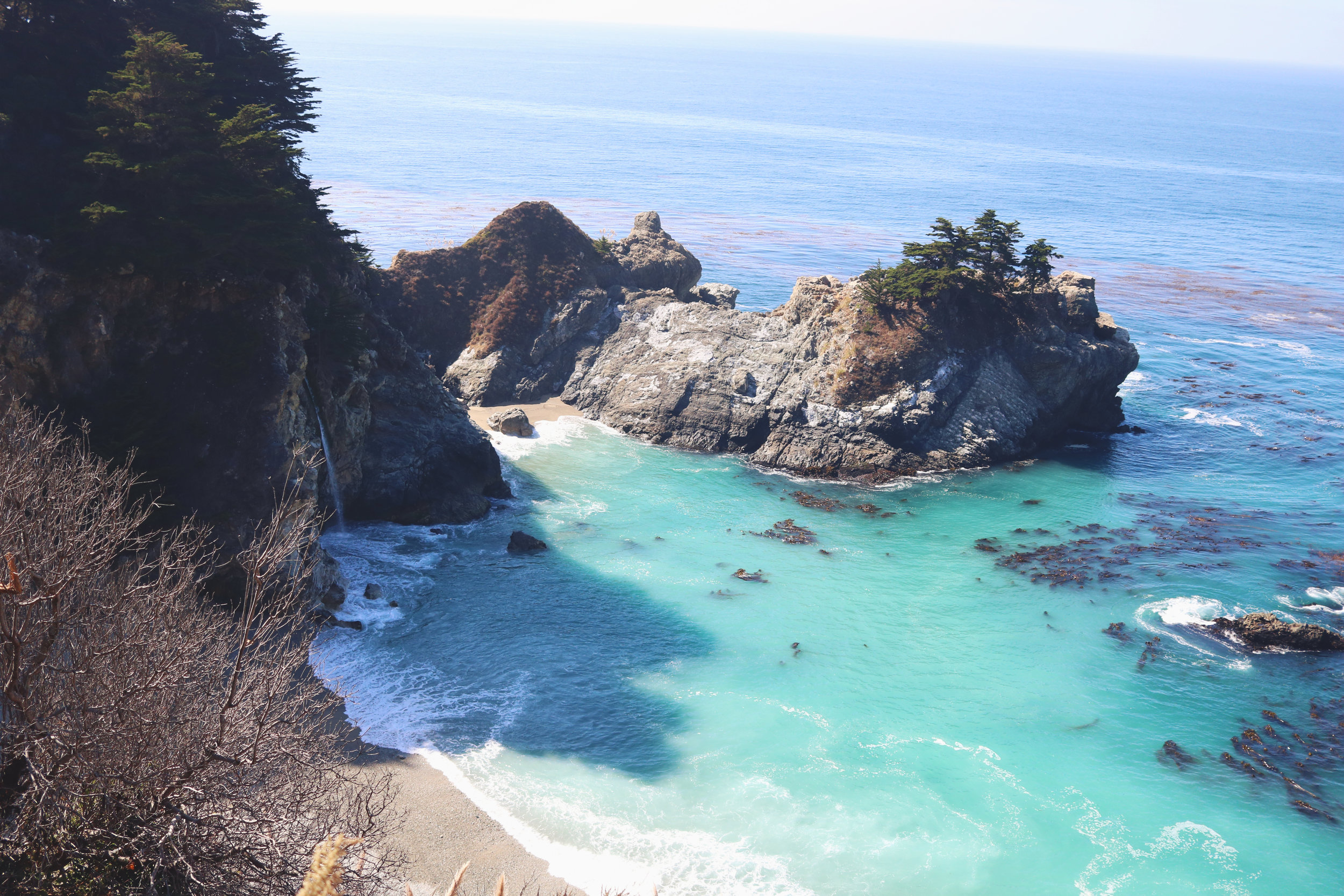 Paul's Slide - Big Sur, CA
Near the community of Lucia, Monterey County, CA, at a steep and unstable area of the Big Sur coast known as Paul's Slide, repair and containment operations have been ongoing for several years - an earlier project protects California State Route 1 with a 300-foot rockshed at the southern part of the slide. Regular rockslides, severe enough to force repeated road closures, prompted plans to build a viaduct. Winter rains in 2016/17 forced Caltrans to cancel that project and replace it with an Emergency Storm Damage Repair contract.
To keep equipment and personnel out of harm's way while ensuring satisfactory progress, the construction company hired IDS GeoRadar to install their IBIS-FL synthetic aperture radar, which can keep a precise eye on the slope's movements day and night. Digital elevation model, planimetric mapping and 3D modelling requirements for this cutting-edge technology were provided by Hawk Aerial Geomatics, with a day's flight capturing 256 acres of terrain, and ground control provided by Caltrans Survey.
Alum Rock Park slide
Alum Rock Park, in San Jose, California, was the state's first municipal park, opened in 1872. Popular with local residents and nature enthusiasts, the fire road and trails in the park were severely damaged by landslides caused by heavy rains in February 2017, resulting in the closure of the park. Our strategic partner GeoWing Mapping was contracted by engineering and planning firm Sandis to create a planimetric map, 3D model, digital elevation model of the park, and a section of nearby Sierra Road, which also suffered damage in the rainstorms.
Hawk Aerial Geomatics, using our extensive piloting and terrain-following flight expertise, executed the flight and data capture services.
Mud Creek slide - Big Sur, Ca
In California, the record-breaking rains of the 2016-17 winter season offered a sharp break to a protracted drought. This triggered a series of landslides in the spring - the most notable of which was the Mud Creek slope failure, a 75-acre landslide which displaced 2,400,000 cubic yards of debris, which settled into a new, 15-acre point of land in the Pacific Ocean, south of Gorda, Monterey County, CA.
Hawk Aerial Geomatics was contracted by IDS GeoRadar to create a comprehensive digital elevation model of the slide, in 10-foot contours. We deployed our unmanned aerial vehicles to capture approximately 357 acres of terrain to accomplish the task, and collaborated with Caltrans Survey for ground control and Blue Atmos for data processing to deliver the survey to spec, along with an orthomosaic and 3D model of the site.
Ferguson Slide - Mariposa County, Ca
CA-140, a crucial link to Yosemite National Park from the west, is slated to be protected from the active Ferguson Slide by the construction of a 750-foot long rock shed. The prime contractor on the project, Myers & Sons Construction, wished to balance increased safety for workers and equipment with progress on the project. To this end, our strategic partners IDS Georadar have been contracted to install an IBIS-FL interferometric radar system to monitor slide activity 24 hours a day, 7 days a week. To provide the basemap from which the system operates, Hawk Aerial captured a high-precision image set, which was processed into an accurate, up-to-date contour model.